Read Time:
6 Minute, 17 Second
From the controversial topic to the gripping plot and wonderful actors, Ashram has been a great audience puller since its first season. It is one series where each character is important in the development of the story and has its own truth to unfold – truly a
Prakash Jha
masterpiece. One of the characters that caught attention from the beginning for being silent yet intriguing is that of
Kavita
played by
Anurita Jha
. As the web series churn headlines for its bold twists and intimate scenes, we got in touch with Anurita who is in news because of her intimate scenes in the third season. She will soon be seen in Imtiaz Ali's next 'Thai Massage' and also in 'Asur' season 2.
1. Sometimes the name of the project is so big and popular that it becomes a second name to the actors. Do you feel that Aashram has been so significant in your popularity that it sometimes overshadows?


Aashram has been the comeback opening for me as an actor, many factors worked in my favor, the name of the director, Prakash Jha sir, my powerful yet silent role as Kavita and The unbelievable popularity of the show. I don't feel any great work can be taken in any other light while being appreciated by people in the creative field who value talent. And after doing Aashram I got offers for projects similar to Aashram and I refused. I truly believe, every work done with honesty is another feather in ones cap.
2. What was your reaction to your role when you first heard the script of Aashram?

At first it took me sometime to understand the seriousness of the topic on which Aashram was being made. The plight and hopelessness of Kavita's character is not easy even in thoughts, it was very disturbing for me to feel that so many women might be actually living through the life that I am portraying. But I loved the challenge as it pushed me to go into the lonely spaces of my life, which are not easy to face but I had time to prepare and that really helped. Prakash Jha Sir would often say to stay in the character if you are on set and even if you are not shooting and I did that. It was magic how my character Kavita was speaking to me through her pain.. I loved the whole journey of her.
3. Intimate scenes always churn a headline. But what goes through the mind of the actors who are doing it during that time? What is that one thing you tell yourself while shooting an intimate scene.
Yes its not easy, and I have always shied away from it. But the most important thing is that when you reach a point in your life or career, where you feel ready and free in your head to let go a lot of your apprehensions based on a thought process that comes from the fear of being judged and want to get rid of the discomfort of doing intimate scenes, as cinema is a reflection of our society and intimacy is such an important aspect of two people being in love or other forms of relationship.
I feel the entire process becomes easier when you work with a director whom you trust and creates a safe space for you to shoot. I also feel Intimacy is an extension of an emotion, it has a before and after feel to it. I was so invested in the process that it actually never occurred to me that now is the intimate moment happening, in fact it was more about Kavita having some sort of hope in her life and feeling those emotions than anything else. Else it will not justify her journey. That's about it.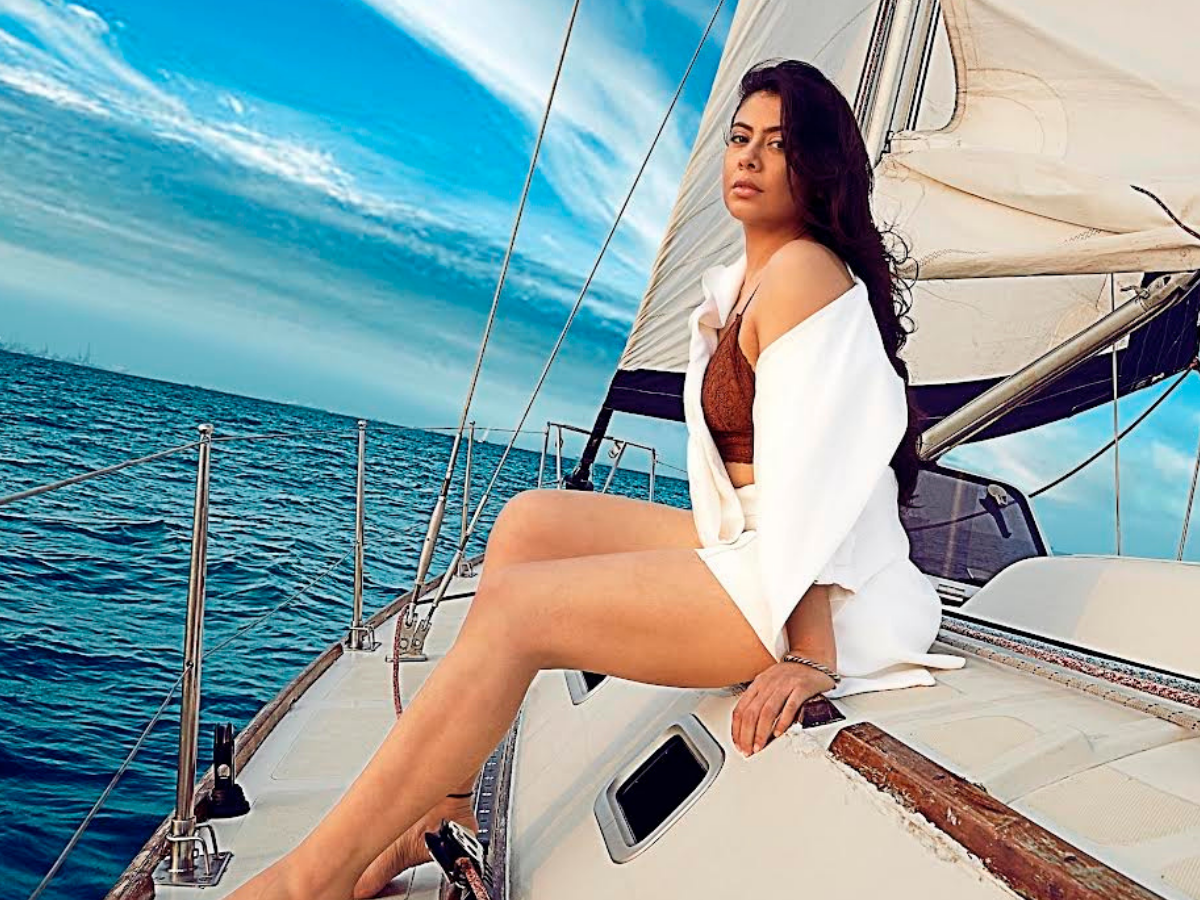 4. Kavita is silent but a significant character. How much do you relate to it in real life?

I am also not very expressive, I kind of take my own time to open up but I feel deeply and I'm easly moved by many things. I cry on the smallest of things but I am definitely not weak like her. I take all the decisions of my life. I have my close ones who I talk to but outsiders feel I am a snob. Whereas, the reality is that I shy away and have always been akward in public spaces.
5. You hail from Bihar and have a very warm personality too. Do you think that it will ever be a thing that can affect the kind of roles you will be offered? Like basically for the movies from the heartland.
I have grown up in multiple places; studied in Rajasthan, was in Delhi for a bit and now Mumbai. While I take pride in being a Bihari and would love to be approached for unique Bihari female roles, as I am connected to the culture and lifestyle in the most organic way, so far I have not been approached for Bihar specific roles. I also will not be repetitive in my choice of roles.
6. You will be working soon with Imtiaz Ali – one of the most acclaimed directors in the industry for Thai Massage. What made you say yes to the project?
I had all the reasons to say yes to this. A film being Produced my Imtiaz Ali, has actors like Gajraj Rao sir who is one of the nicest people in the industry and of course to have a director like Mangesh Sir. When I met Mangesh sir after I was shortlisted for the film, he told me that I'm selected because I'm an honest person and that's what he wants in the film.. more than me saying yes, it was about the makers saying yes.
7. You will also be seen in Rocketry and Asur – two of the most talked about projects – tell us something about working with such an amazing cast for both the projects.
Working with such a stellar cast has been nothing short of amazing. The best part is that I got both roles post the audition, it was such a boost to my confidence level. When you work with people like Maddy sir (R. Madhavan) and Oni Sen Sir, you observe how invested they are in their work. It is infectious and awe Inspiring. It gives me more reasons to be work with focus and put in more hard work as an actor..it was a dream come true working with them.
8. Do you aim to be a quintessential Bollywood heroine? why?

I don't know about being a quintessential Bollywood heroine but what I do know is that I aim to be working in a lot of projects where I can experiment and explore with the right creative people, on projects that pull me out of my comfort zone which is not always possible but that's what really keeps me going. I am hungry for good work and I'm very grateful to all the people who have given me work .. it means the world to me.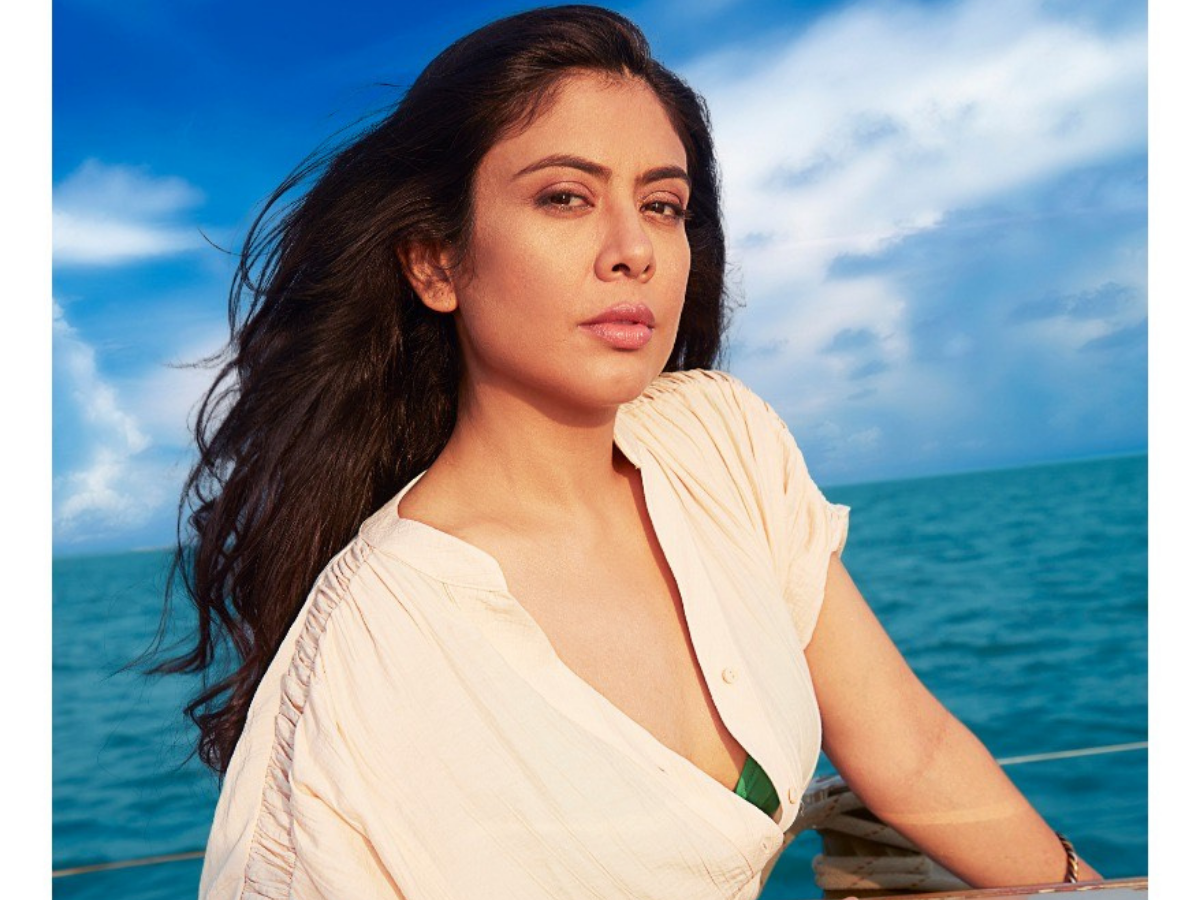 9. What is that one thing you want the industry to believe about you?

I would want the industry to believe in my work and in the fact that I'm versatile and hardworking actor. I put in my 100% in every project I do and I'm immensely passionate about my work. I sincerely hope that comes across through my work.